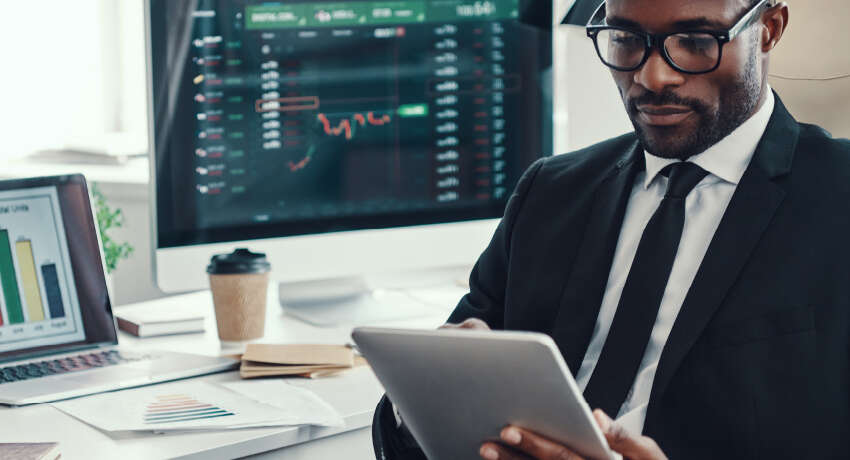 Artificial intelligence systems are clearly ahead of humans and their abilities when it comes to performing simple cognitive work. Let us clarify that by this we mean the performance of any tasks associated with the processing, calculation, storage, and interpretation of data.
If the analytical task is built based on clear, calculated, planned algorithms, a person cannot match the speed of action with the power of artificial intelligence and computing power of computer systems.
Artificial intelligence performs such tasks much faster, more accurately and with higher quality than even a highly qualified specialist in a particular industry could do. The so-called "computer thinking" involves the processing of a huge array of data according to a very flexibly configurable algorithm. That is why computers can be considered masters of finding patterns and building various models based on large amounts of data. For the same reason it makes sense to delegate to them certain tasks built on predictive algorithms and analytical formulas. Read more about how AI is used in the work of companies focused on effective sales, as well as about new trends in this direction on the page https://reply.io/ai-in-sales/ in a special review.
Where artificial intelligence can do a better job than a specialist
First, these are the areas that require, as we said above, fast and very accurate calculations. If we talk about practical applications, these are:
analysis of user purchase history;
distribution and interaction in social networks;
processing and forwarding e-mail messages and offers;
analysis of competitors' websites and important players on the market;
collection of exchange information and other statistical information;
analyzing market trends.
This is not a complete list of jobs where AI, performs routine, but very important for the effective work of the marketing department, operations.
Important advantages of artificial intelligence
The use of artificial intelligence offers innovative companies another interesting and very profitable aspect of the work.
Artificial intelligence takes care of the standard and low-skilled work associated with simple calculations and the implementation of the simplest tasks. Thus, companies are not tied to the presence or absence of primary and middle level employees. And they can concentrate their financial resources on retaining creative and progressive, trendsetting specialists in a particular industry.