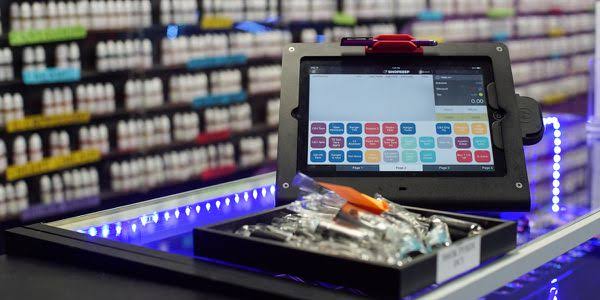 Customer communications are often conducted outside of the shop management software system at various stages in the service cycle and in no way should auto shops management differ. These tasks are very often premised upon methods and models that were thought of and developed way back at some point in the past. Even as software systems have developed and will continue to, in order that these operations are duly  incorporated into the whole process, some businesses still persist, and do not look to be changing their use of procedures that are run on guidelines outside of what the shop management system truly entails. Performing these operations via the shop management system will have a substantial influence on efficiency and profitability.
Without a doubt, the expansion and sustenance of a solid consumer base also in correspondence increases your chances of remaining profitable. This is why you should only be looking to employ the services of those technicians that excel in client engagement and awareness. Also, you should make fervent attempts to be frank about situations with your customers and deploy prompt services. To apply a real life scenario to this, say a couple of specific replacement parts are now out of stock but you've not made an order, relay every bit of information to the customer, as it is, rather than delaying a customer's purchase. In doing this, you are creating a trustworthy brand for yourself and strengthening customer loyalty.
Also, cleanliness and organization go a long way in giving off how much you actually care about your customers' comfort and well-being. No one wants to visit a filthy car repair business or sit on filthy seats. Price your items properly and provide your clients with good value for money.
Moving on to the key reason for the writing of this article, we will be discussing major features of customer management systems in auto repair shops, and how they play a part in organizational development.
Appointments
Scheduling client appointments is something that some businesses may do outside of their auto shop management software. On a paper calendar, they will write the person's name and appointment time. Managing appointments in this manner reduces visibility of job needs. Using software other than the shop management system to schedule appointments may automate the process to some extent and may give improved visibility to shop staff, but there will be duplication of effort.
Quoting system
Estimating repair prices for consumers is a common occurrence in vehicle maintenance. This practice is carried out off-line at certain stores. The cost of labour and components is collected and written down before being disclosed to the client in order to acquire permission to conduct the service. If authorization is granted, the information is recorded into the computer; otherwise, it is often lost and must be recreated if the same quotation is done. Performing the quoting procedure inside the shop management system is more efficient and enables for the storage and retrieval of quotation information in the future.
Proper digital check in procedures
A top-tier shop management system will include digital signature authorizations, enabling the software to handle the whole check-in procedure. The shop owners that automates and simplifies the check-in procedure will have a substantial competitive edge over the one that does not.
Delivery of cars to the customer
Another aspect of the remodeling process that is always handled outside of the shop management system is returning the vehicle to the client. The final invoice is often printed and staged, with the keys ready to be examined with the client. When the evaluation is over, the client signs the final invoice and the car is delivered to them. This procedure may be carried out via the shop management system, and top-tier systems will allow for digital capture of the client signature.